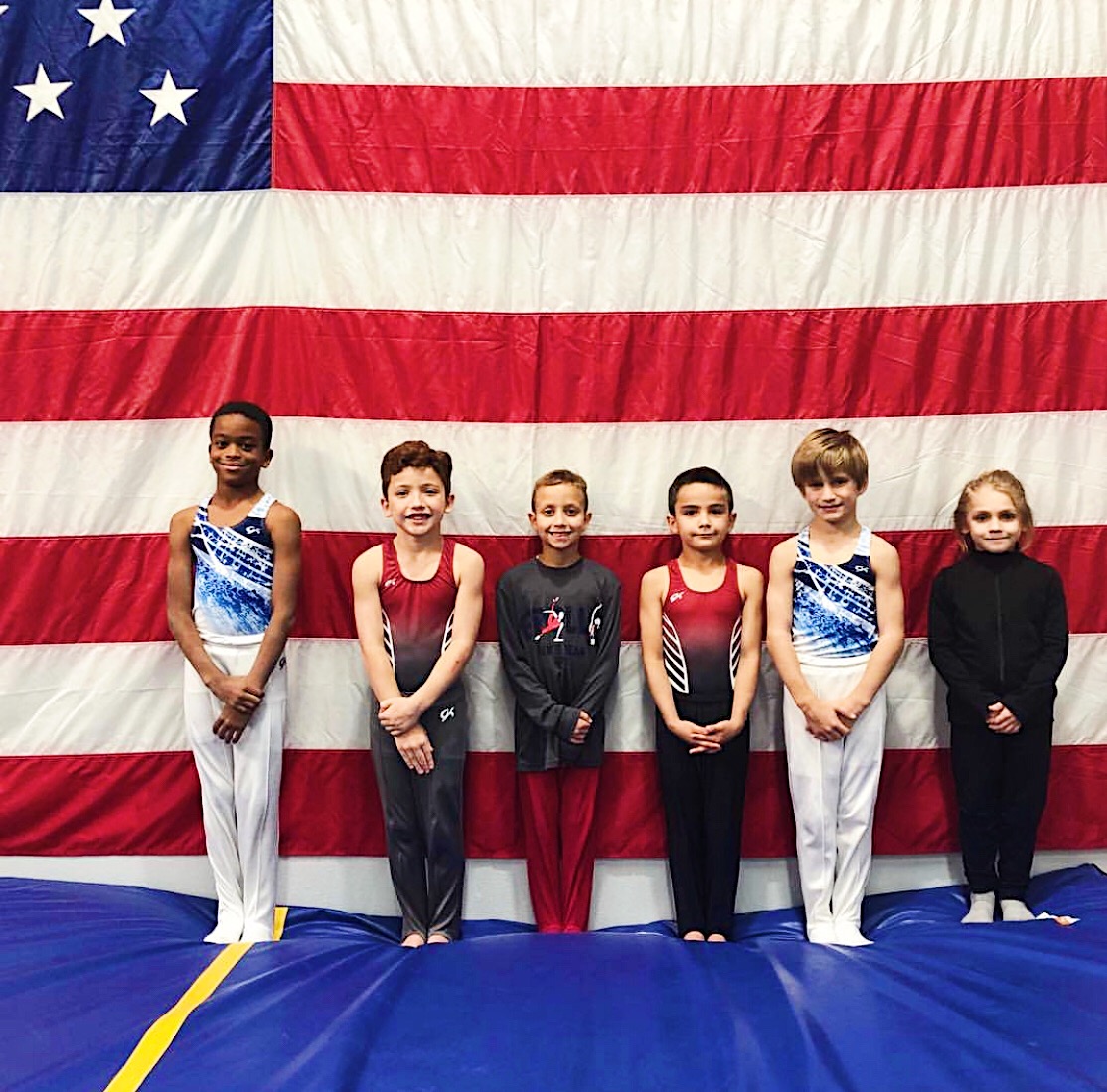 Sailor Olsen of Armory Athletics in Montgomery Alabama competed at the 2018 Regional Future Stars Championships. The Future Stars competition test gymnast on nine routines as part of USA Gymnastics Junior National Developmental Team Program. These male gymnasts are tested on the six Olympic apparatuses as well as routines for Flexibility, Strength, and Trampoline. The Regional competition consisted of gymnast from around Region 8 competing within their age group with the hopes to qualify on to a Regional Developmental Team or on to Future stars Nationals. Sailor Olsen represented Armory Athletics and the State as the first gymnast from Alabama to participate in the Regional Future stars championships. Competing in the 8-year-old age division Sailor was able to qualify in the top 6 of his group, earning him a spot on the Regional 8 Developmental Team. For Sailor this marks the highest and final Future stars competition for his age of this year. Sailor, like many of his teammates is currently looking forward to and  continuing to train for this year's upcoming USAG Junior Olympic season with his team mates under the guidance of his coaches, Hunter King and Jim Ellis.
2018 – 2019 Fall Practice Schedule
Schedules and Meet Results
To find the schedule for an upcoming meet or to find the results of a past meet:  click on the meet schedule for your child and if we have a schedule or meet results then the name of the meet will be highlighted in blue (click on it and it will go to the schedule or meet results).  The schedule will have our team information in bold.
This content is restricted to site members. If you are an existing user, please log in. New users may register below.